Getting Started: NotCommon Onboarding Guide
06-20-2022
Welcome to NotCommon!
This guide will help walk you through the onboarding process if you've just signed up.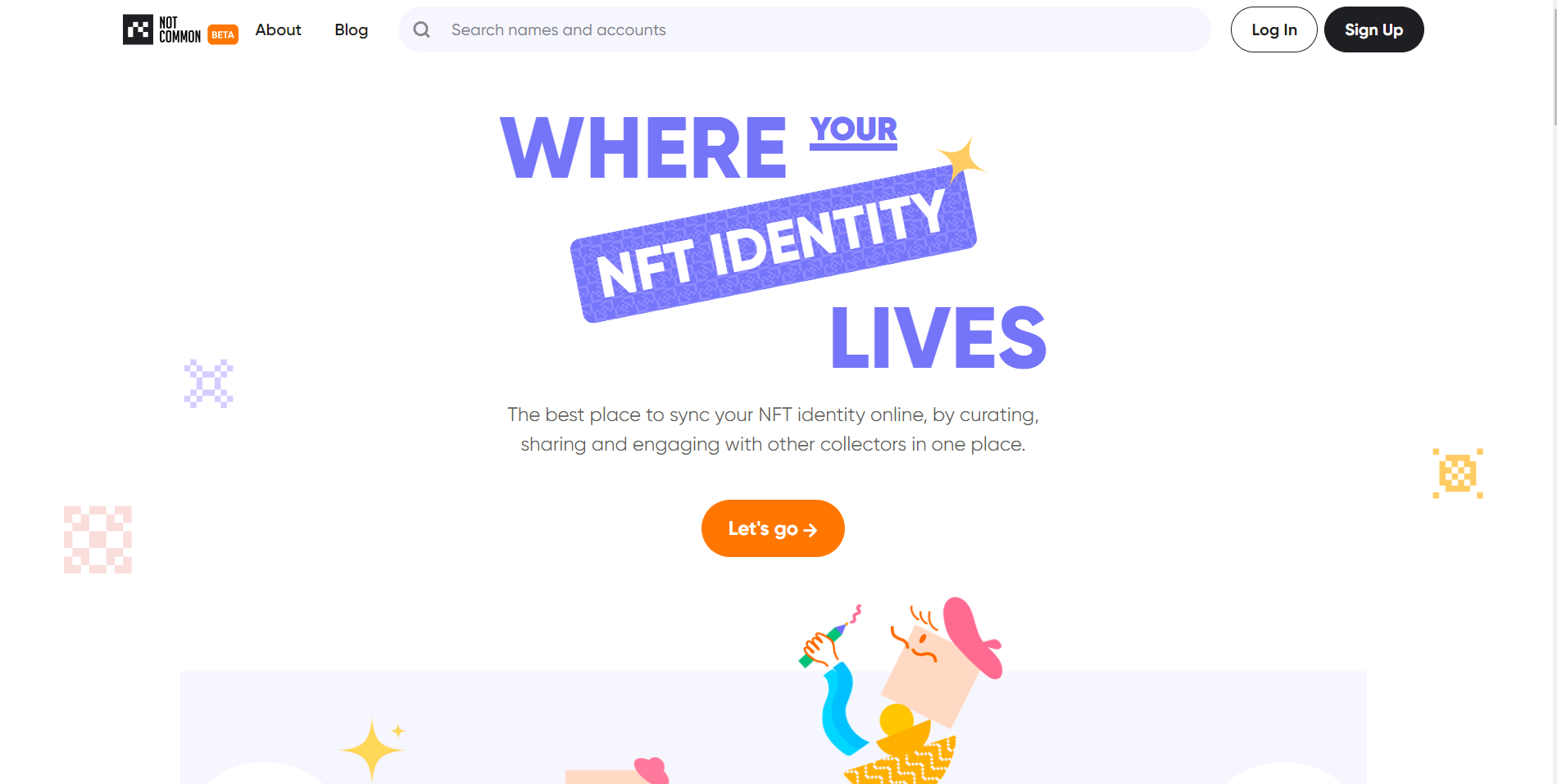 1
- Click sign up from the top navigation bar on the home page and it will take you to the page shown below where you can either sign up fast via Twitter verification or choose to sign up via email.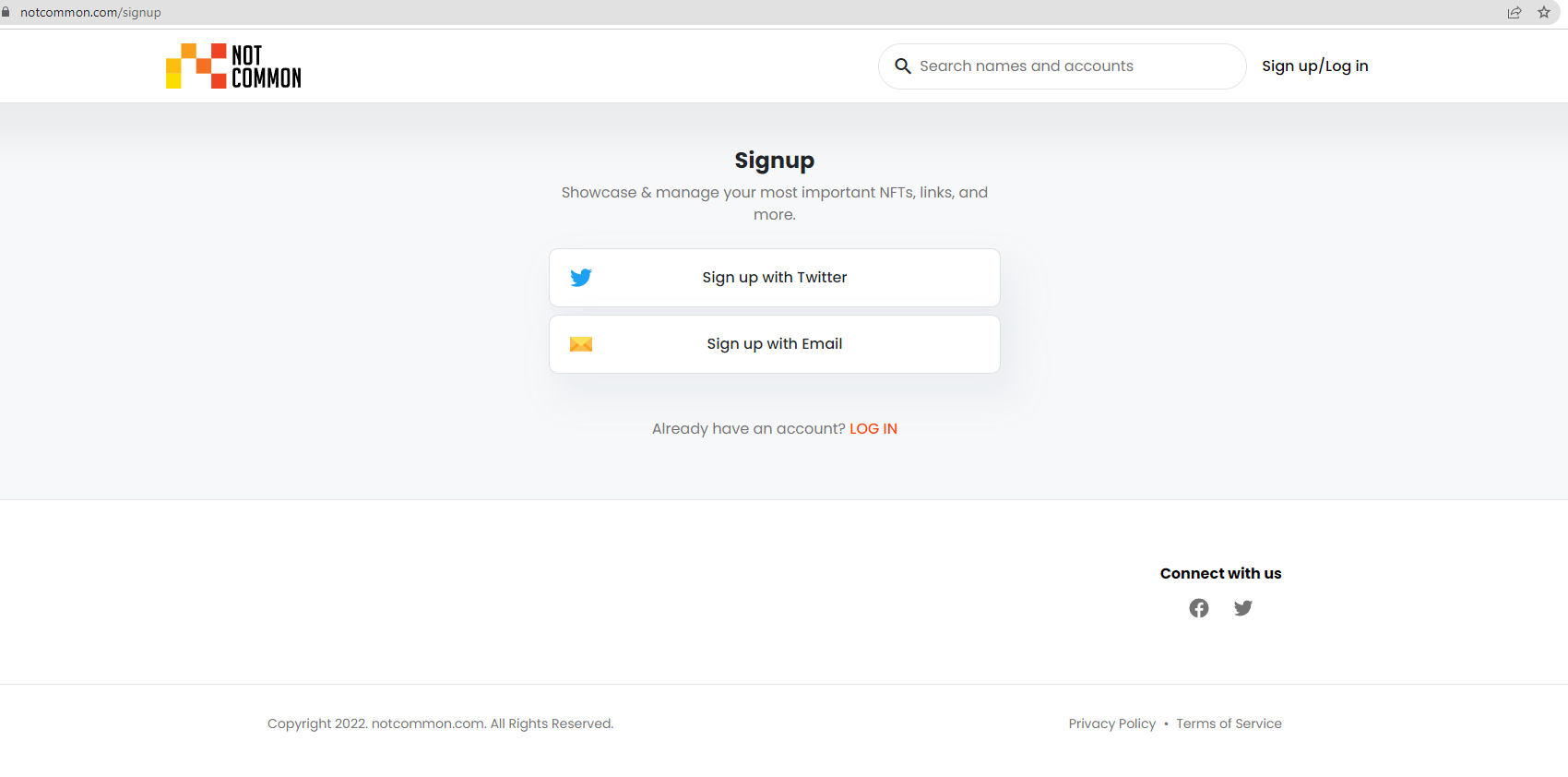 2
- Upon signing up, you'll get a message on screen that looks like this, if you signed up via email you'll need to check for the email communication and then click to verify your email.
3
- Once your address is verified, you'll be able to finish the onboarding prompts to fully customize your NotCommon profile to your satisfaction and further verify your profile, choosing to connect Twitter/Discord, or both if you prefer.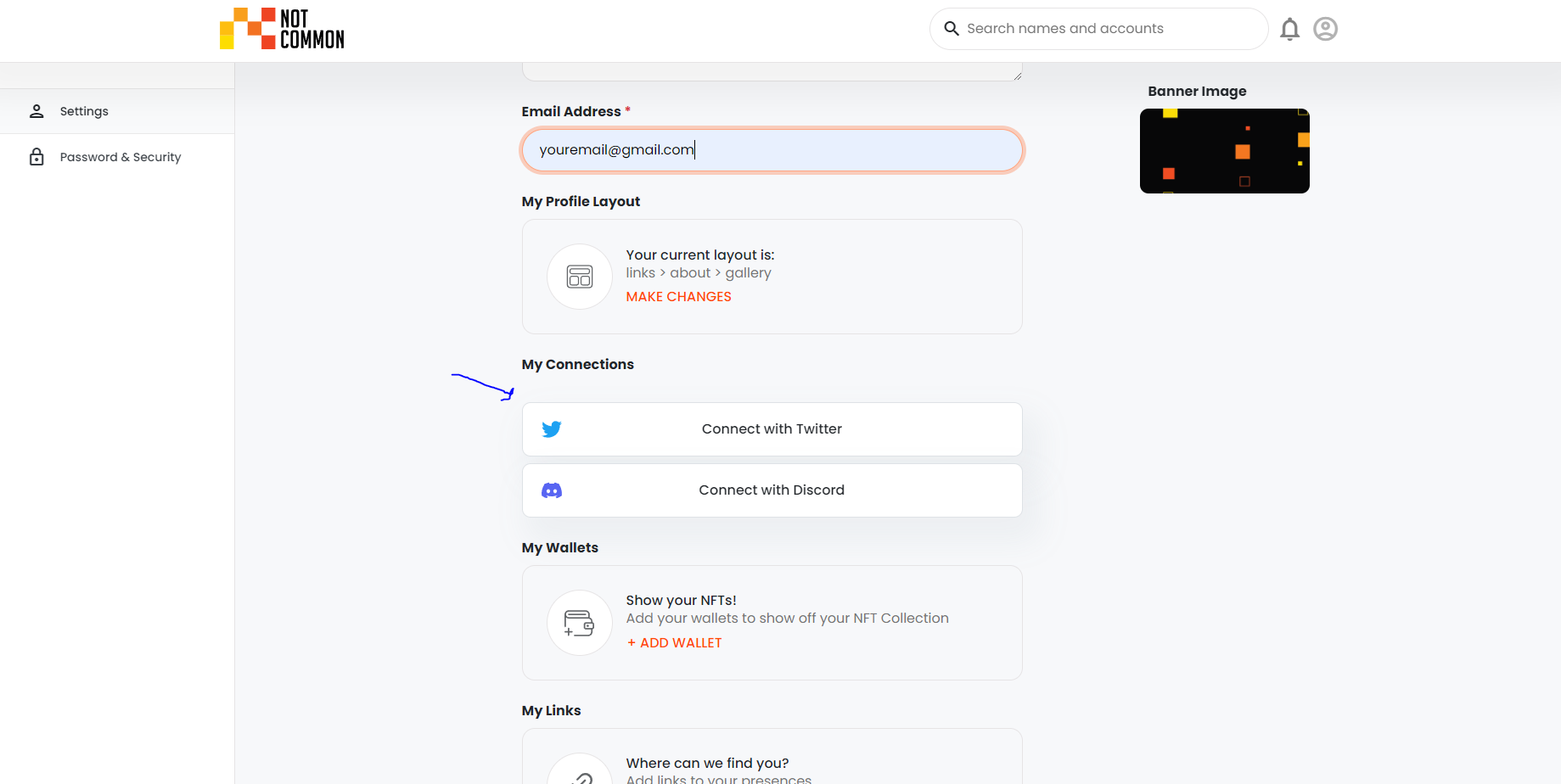 4 - Connect your wallets so you can showcase all the NFTs you want, yes

ALL

you want! Right now we support Ethereum, Solana, Avalanche, Tezos on-chain NFT collectibles. More blockchains coming in the future!
Learn more about setting up a Wallet if you are new to the NFT or Web3 scene in general.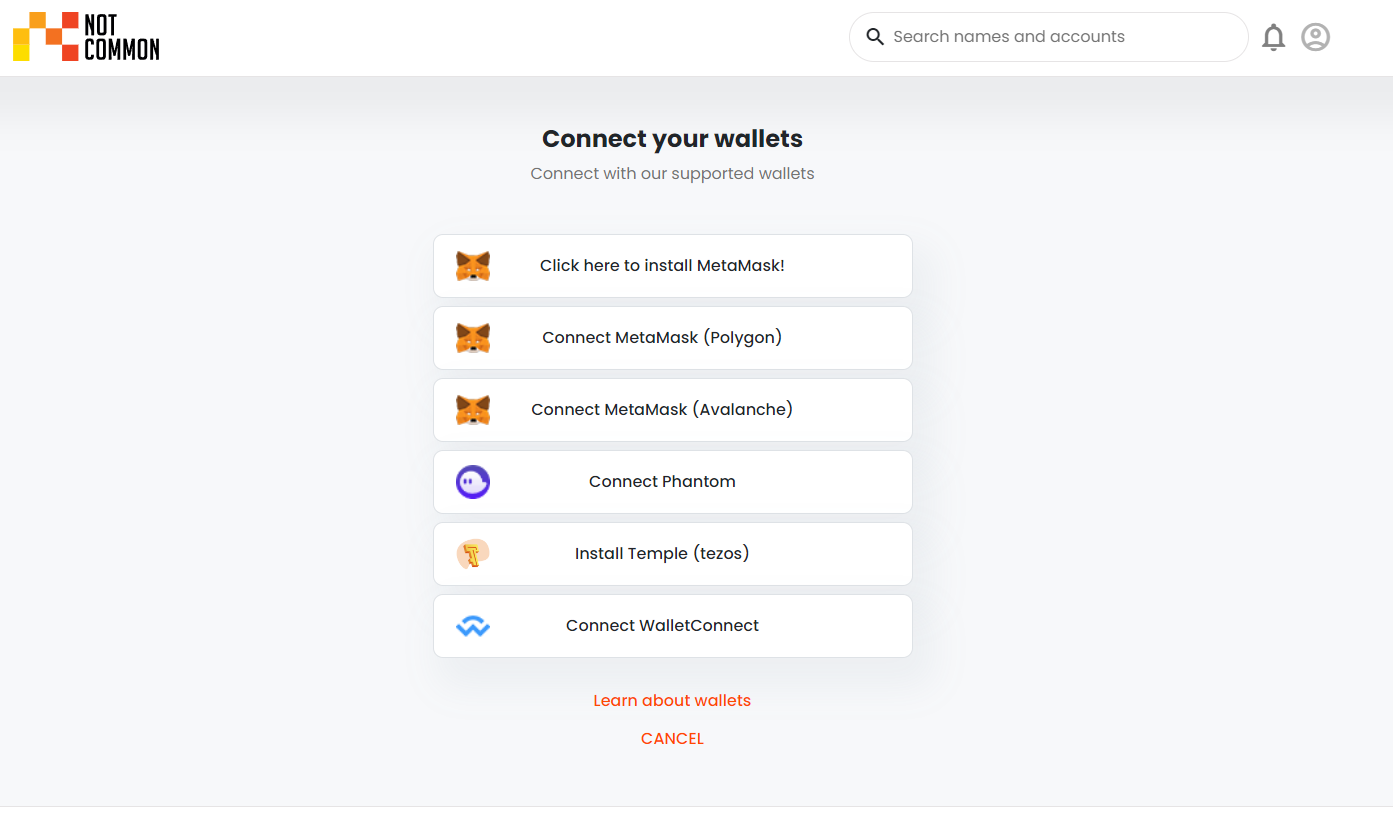 Customization, Customization, Customization!
Pimp out your profile Exponentially...
Choose from a selection of custom headers (more customizations coming soon!)

Also, change the layout style of your profile page easily with these three template choices.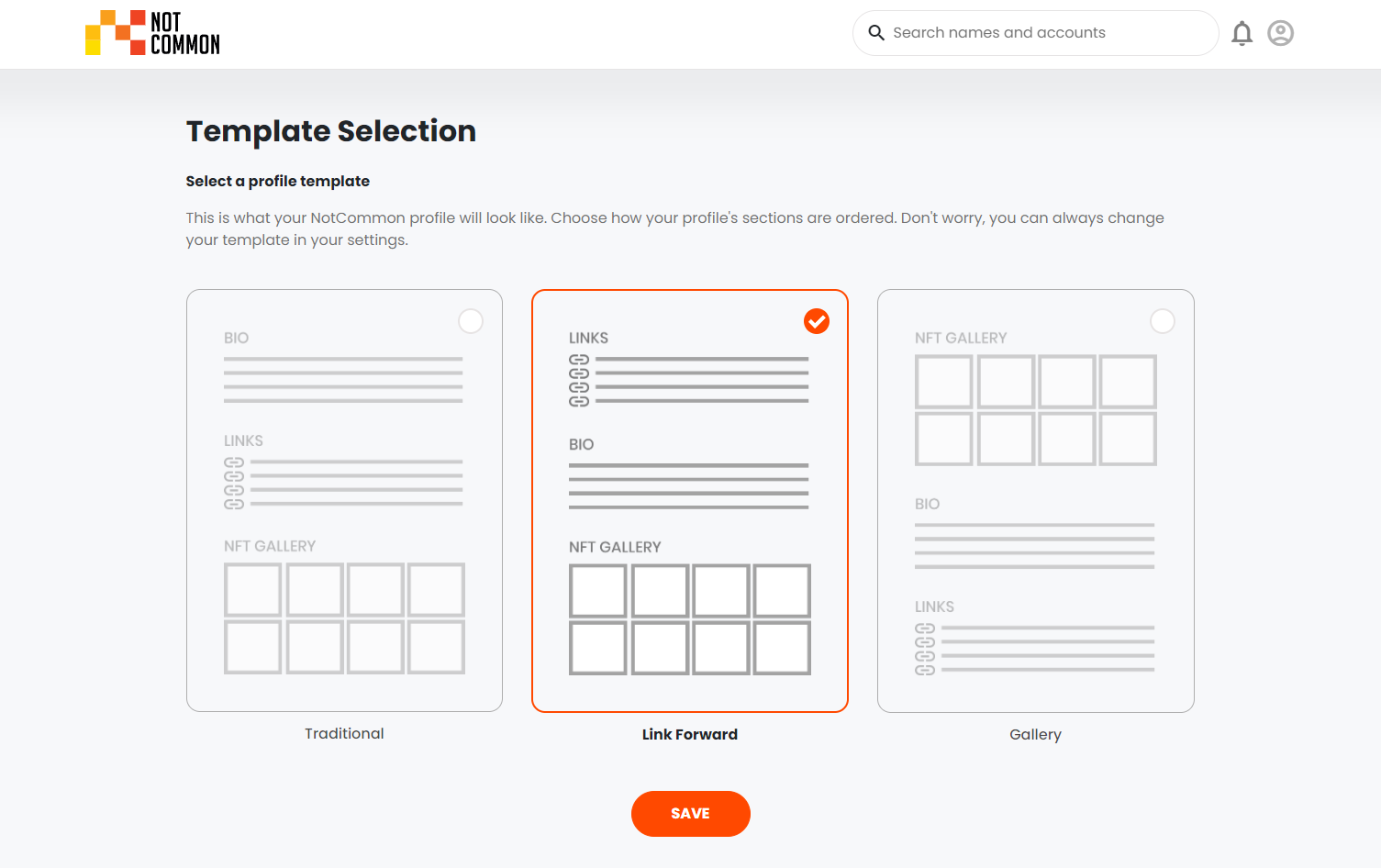 Already on Linktree? Simply import your profile onto NotCommon.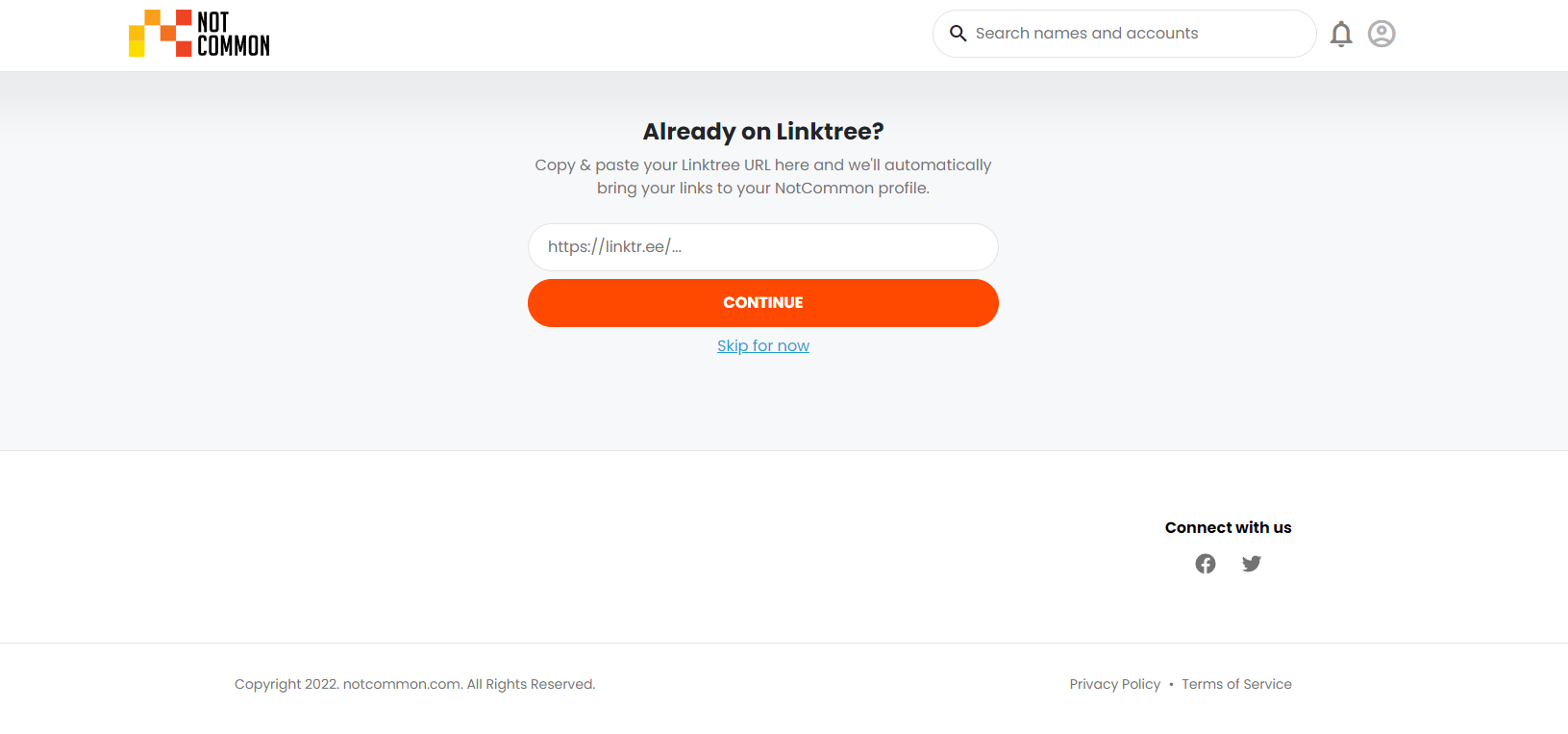 4 - BONUS: Watch the video below to see a quick two minute demonstration, and to learn how to further customize your profile from your profile dashboard.
If you have any questions, don't hesitate to reach out to our community moderators on Discord for assistance.